MESA Founder Collaboration Calls

At MESA we want to provide support from within the community to energise, champion each other and empathise for members' needs. We run regular MESA Founder Collaboration calls, focussing on current issues facing our Founders and CEO's. Open only to MESA Members. If you would like to join our forums and discussions, speak to Sandie about joining our community.
More information about MESA Membership
Very interesting and open session. Thank you! - Fredrik Hoel, EventEye, CEO & Founder, Norway
Very useful and informative, thank you all - Thomas Howie , COO, Evessio, UK
MESA Networking Event - Summer MESAfest with SongDivision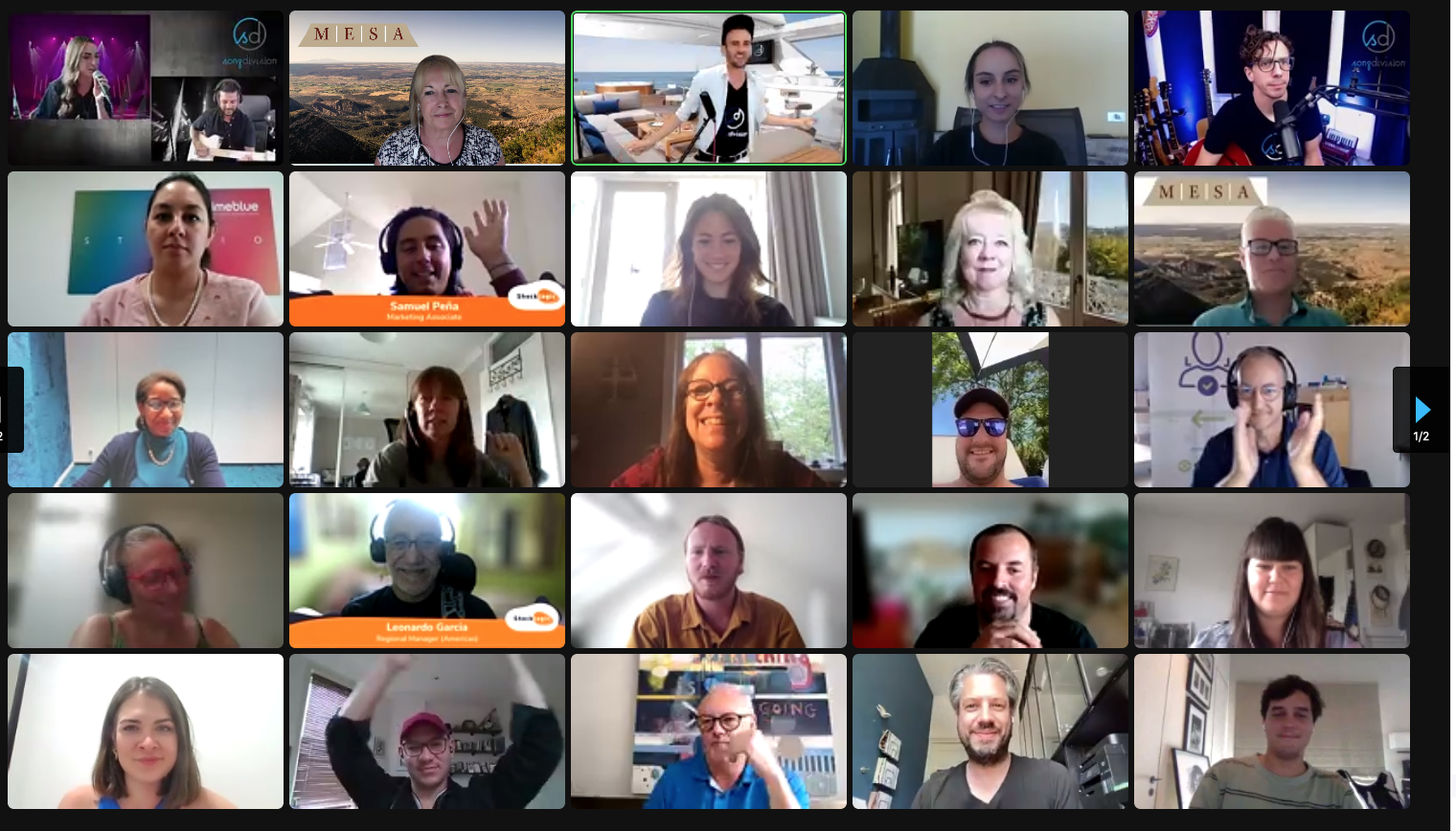 Open to all industry colleagues! We had a great Summer annual networking event online in July - MESAfest - with SongDivision, the global leaders in world-class music-based experiences. MESA SUMMER PARTY WITH PURPOSE - LEAD LIKE A ROCK STAR!
Look out for our next general networking events!
MESA Planner Forums
We aim to reach new audiences and connections with meeting planners for our members through education (online and at events). Our first Planner Forum took place in December 2022 and was all about creating a better shared understanding between industry event suppliers and meeting planners.
MESA SUMMARY - PLANNER FORUM DECEMBER 2022
We continuted our conversation and ran our event with MPI Belgium-Luxembourg & MPI Germany Club in June 2023 and looked at changes in the industry in the last 6 months, and what we need to do to enhance relationships between suppliers and event planners.
MESA SUMMARY - Planner Forum June 2023
In October 2023 meeting event planners and MESA supplier members looked at delegate engagement at events - what doesn't work, what does, and what can be improved or changed!
MESA SUMMARY - PLANNER FORUM OCTOBER 2023
"It was really amazing to find the ways colleagues use for engaging participants to the events and creating new enviroment for the events"
Tetiana Baranchuk, Event Project Manager, CWT- Meetings & Events, UK
"It was a really amazing group of people, a very relevant topic, and useful information was shared".
Tammy McGlade, Director of Marketing, epiQ Creative Group, USA (MESA Member)
If you are a meeting planner or MESA supplier or MPI member, register to join our next Planner Forum on Thursday 18th April 2024!
Online for an hour.
Contact us if you would like to be informed when registration is live!
MESA Monthly Member Meetings (4M's)
Education for leaders and teams is core within the MESA community and our members are a key priority for this. MESA runs monthly online events for member teams. Previous calls focused on the well-being and mental health of members working remotely, as well as finding new clients in an uncertain climate. MESA Monthly Member Meetings (4M's) in 2023 take place on the last Tuesday of each month where possible. If you are interested in attending one of our calls to see if MESA Membership is for you contact Sandie
Tuesday's 1400 GMT / 1500 CET
View more details about call topics and dates here